What methodologies are available? 
GKA provides comprehensive recruitment solutions across multiple settings which help our clients successfully achieve their research objectives for their healthcare market research projects.
Our clients like to see GKA as an extension of their business, working together in a collaborative, results-focussed way that lays the foundations for why we see so much repeat business.
We have developed a great reputation in delivering both qualitative and quantitative medical market research recruitment, with 100% of clients who have provided feedback in the last six months (March 2020 -September 2020) giving 'delighted' or 'fully satisfied' scores (75% were 'delighted' with the service we provided).
Our focus is on recruitment, which can be to whatever methodology you are interested in, from medical focus groups and IDIs through to online top-up or online focus groups.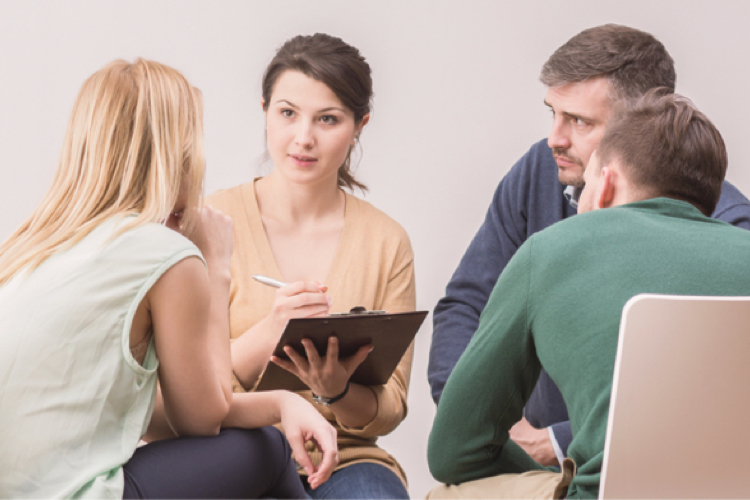 GKA's approach to qualitative research 
In working closely with you to conduct the qualitative medical market research that you can depend on to deliver insightful and actionable results, we draw upon our longstanding experience and knowledge.
Your partnership with GKA begins when creating a Request for Quotation (RFQ), continues throughout fieldwork, and is maintained right through to the analysis stage of the project.
Our Client Services team are able to offer advice on respondent types, sample size and most effective methodologies to match your research objectives, even before you are ready to submit the proposal to your client. They will actively support you up to the point of commissioning, at which stage one of our Project Managers will become your main point of contact. They will be in constant contact with you and will manage our in-house team of recruiters to ensure the smooth delivery of your project.
Each study we undertake has a bespoke recruitment plan, created at the commissioning stage, so there is a clear and defined roadmap to see you through to the successful completion of your project.
GKA take great pride in the highly collaborative way we adopt with our clients. We believe in equitable partnerships, characterised by open communication from start to finish on every project, ensuring you know where you stand at all times.
The standard of communication between us and our clients is key to our service and to ensuring strong working relationships. We are transparent, honest and realistic throughout the life of each project; we always try to over-communicate and ensure that there are no unwanted surprises at any stage in a project.
Those undertaking qualitative medical market research with our help can therefore expect an agreed schedule of updates, as well as a review of the initial screening responses within two working days of the launch of the project.
You will be contacted by the team on a daily basis and updates will include not just our progress so far, but also our plans for where we will be going next with the project.
We detail how many people we have on board, have reached out to and have spoken with. We will also flag or raise anything that will pre-empt recruitment challenges and offer solutions to ensure the smooth running of the study.
If you require support in terms of moderation, report writing or analysis, you can expect the same high service levels and quality output from Huw Davies, our in-house moderator and report writer.
Our screening and recruitment methods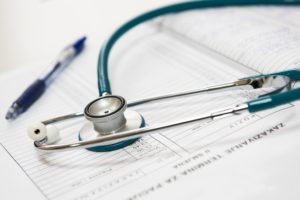 We adopt a customised recruitment approach, tailored in accordance with the specific parameters of each project in mind. We rely on the strengths of our in-house recruitment team, panel of healthcare professionals and patient referrers in conjunction with a host of other recruitment avenues, which we utilise as appropriate for the needs at hand.
Even when initial screening data is provided by respondents from our panel, conversations are had in advance of scheduling them to ensure robust validation and to make sure that we're putting the right people forwards. All respondents are screened over the phone, with these conversations enabling us to get to know them and to determine whether they are a good fit for the given project or not.
This process includes probing on questions that we foresee could cause issues, so that we can overcome those barriers. Our in-depth conversations with prospective respondents allow us to determine that they will be able to discuss the relevant therapy area to the required levels, giving you the insights you need.
Our flexibility to a brief 
The flexibility of our approach is a key strength of our services in qualitative medical market research. We go out of our way to find those hard-to-reach respondents, and can deliver quick turnaround projects within hours for small sample sizes; our clients often use this service as a pre-pilot to give their RFQs added depth.
If we can't source respondents from our panel, we use multiple avenues to make sure the sample is found. Getting the job done is our priority.
Our methods include HCP finders, healthcare websites, referrals, social media platforms, support groups and more, with this aspect of our service tailored to client needs.
Our wealth of knowledge accumulated since we were founded in 1992 allows us to spot and anticipate issues before they even arise. We are also proud to be able to call upon a great referral network, consisting of healthcare professionals who act as our advocates to generate further interest.
Whatever the nature of your qualitative medical market research project, we will always endeavour to find those hard-to-reach respondents via whatever means necessary; we go the extra mile to deliver.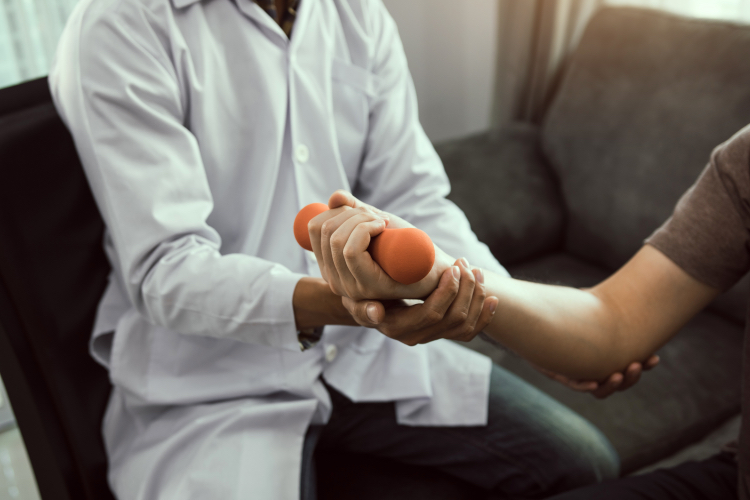 Special considerations 
There are, of course, various issues that can be encountered in qualitative medical market research that may threaten to compromise your objectives.
That's all the more reason to embark on your project with the assistance of GKA; we have experience of reacting to all kinds of unforeseen circumstances and, in short, are a safe pair of hands for you to trust.
Issues that can often arise with this form of medical market research include technical issues with web platforms, particularly at the moment when so much research needs to be conducted remotely. This makes it all the more critical for respondents to be successfully tested in advance of the interviews to ensure smooth onboarding.
Timings can also be problematic; there is a need to be flexible when working with HCPs so that we can work around their busy shift patterns.
Other possible pitfalls concern such aspects as criteria – working out which centres treat which conditions, and targeting respondents accordingly – and patient research. With regard to the latter, we make sure to consider any special measures that will be needed that are sensitive to the condition(s) of the patient.
In order to minimise drop-outs we adopt various strategies, including speaking to respondents personally with reminders and confirmation of their participation; we send three reminders, as well as a final confirmation text on the day.
Other steps that we take to avoid dropouts include assessing the track record of respondents who have worked with us in the past, and collating feedback on them so that we can remove repeat offenders from our research altogether.
It's also crucial to choose the most suitable venue. That's why we carefully select venue locations for easy transport links and parking, whilst considering their previous experience and track record of running events smoothly and successfully.
Our capabilities in helping clients to avoid the common challenges associated with qualitative medical market research also extend to providing all data – including screenouts – so that clients can review those and have all the info they need at their fingertips.
Many clients choose to partner with GKA to deliver their qualitative medical market research because of our long-standing reputation in the industry, the robust processes we have in place, the quality of our panels, and our ability to offer a customised approach tailored to your needs.
Is your qualitative research project destined for success? 
GKA's know-how will leave you well-placed to achieve the outcomes you are seeking, so why not contact GKA today to learn more about our work as a leading medical market research agency, or take the step of requesting a quote for your next study?