However, we're always on the lookout for new ways to reach patients and HCPs so we can continue to source the very best respondents – and share that knowledge with you too. From NHS Workforce Statistics to the NHS Digital Catalogue, there's a number of resources out there that can help make healthcare market researchers' lives easier – and another fantastic resource that we want to share with you is Orphanet;
What is Orphanet?
Orphanet is an online portal for rare diseases and orphan drugs. It's a unique resource that is dedicated to gathering and improving knowledge on rare and low incidence rate diseases in order to improve the diagnosis, care and treatment of patients. It's also an invaluable resource for healthcare market researchers and offers a wealth of knowledge right at your fingertips including inventories of rare diseases and orphan drugs, directories of patient organisations, professionals, institutions and expert centres as well as information on ongoing research projects and clinical trials. The numbers speak for themselves:
5836 diseases

3573 genes

7135 expert centres

3367 laboratories

20739 professionals

41644 daily visitors
Using Orphanet in medical market research recruitment
Say you were conducting a project on haemophilia, for example. You'd start by searching for the disease which could pull up a list of different variations of the diseases, allowing you to choose the variation relevant to your healthcare market research project: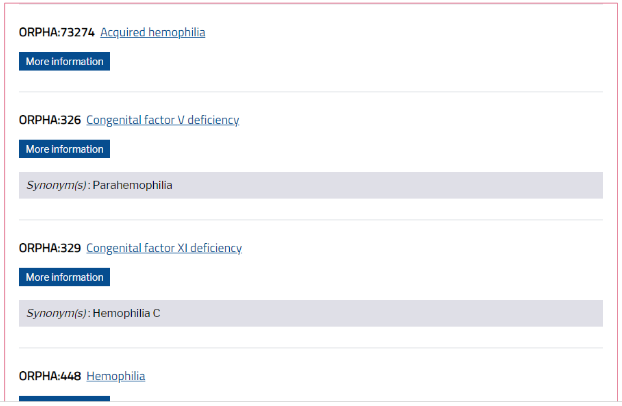 When you click on your chosen variation, it will then give you a detailed summary of the disease, including the prevalence, description, diagnosis, inheritance and age of onset, before allowing you to dive deeper for more information: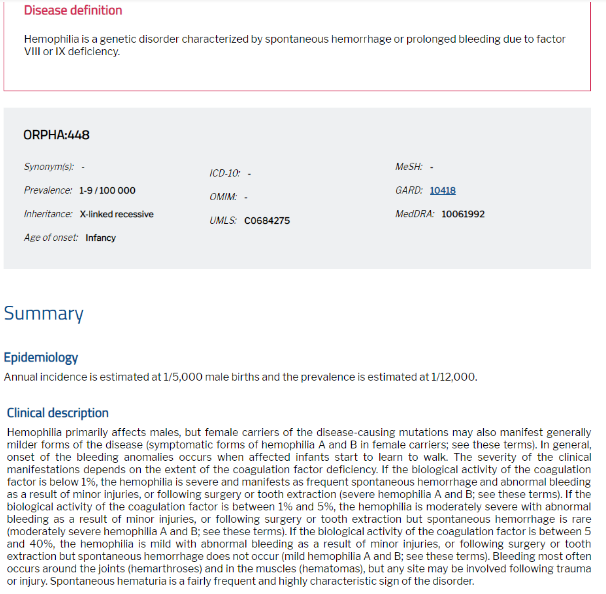 You can then choose to filter down to more additional information, including information on expert centres, orphan drugs, research projects and clinical trials. For example, if you click on expert centres and filtered down to the UK, you would then get a list of designated centres that are experts in haemophilia: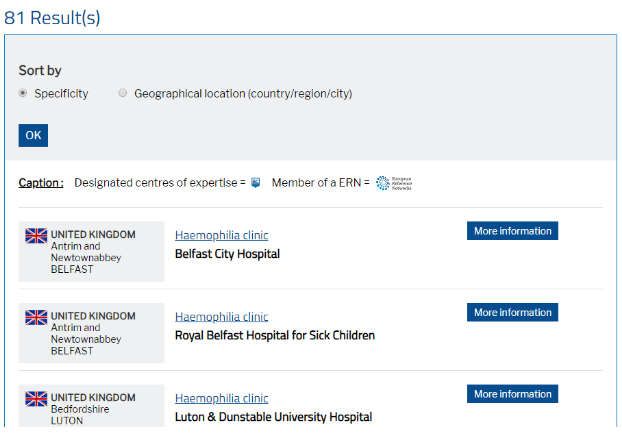 And if you then click on a specific centre, it will give you the contact details of the main point of contact as well as further information on the wider team as a whole: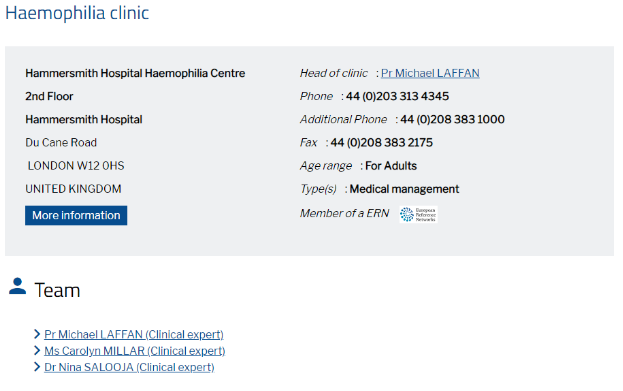 This is the same for patient organisations were you can search for relevant organisations and support groups as well as the name and contact details for the right person to reach out to at the organisation which is incredibly useful when recruiting for market research projects via patient support groups: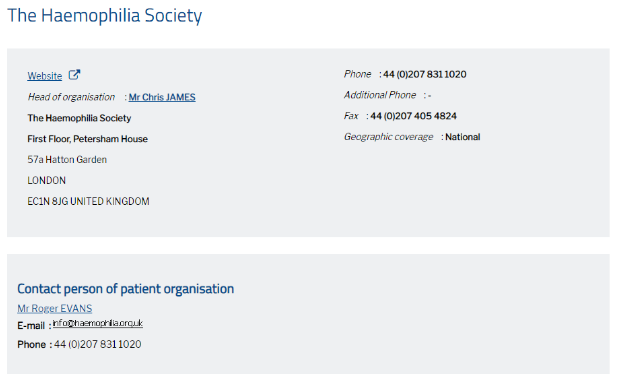 In addition, you can also search in the same way for information on orphan drugs for each condition, orphan designation and marketing authorisation information too, as well as a list of current research projects and clinical trials.
There's a lot to think about when it comes to conducting medical market research recruitment, but resources such as Orphanet are a great place to start. If you need more information, we'd love to help. Request a quote today or download our free panel book here to find out more about the type of participants we can access for your next research project.