COPD is an umbrella term used to describe progressive lung diseases including emphysema, chronic bronchitis, and refractory asthma. Emphysema affects the air sacs (alveoli) in the lungs, and chronic bronchitis affects the airways (bronchi), whilst refractory asthma is a type of asthma that doesn't respond well to treatment. People with COPD might have just one of these conditions, or they might have a combination. However, most people living with COPD will have varying degrees of both emphysema and chronic bronchitis.
The breathing difficulties caused by COPD tend to get gradually worse over time, however, the outlook varies from person to person. Although COPD can't be cured or reversed, there are treatment options that can help to keep the condition under control.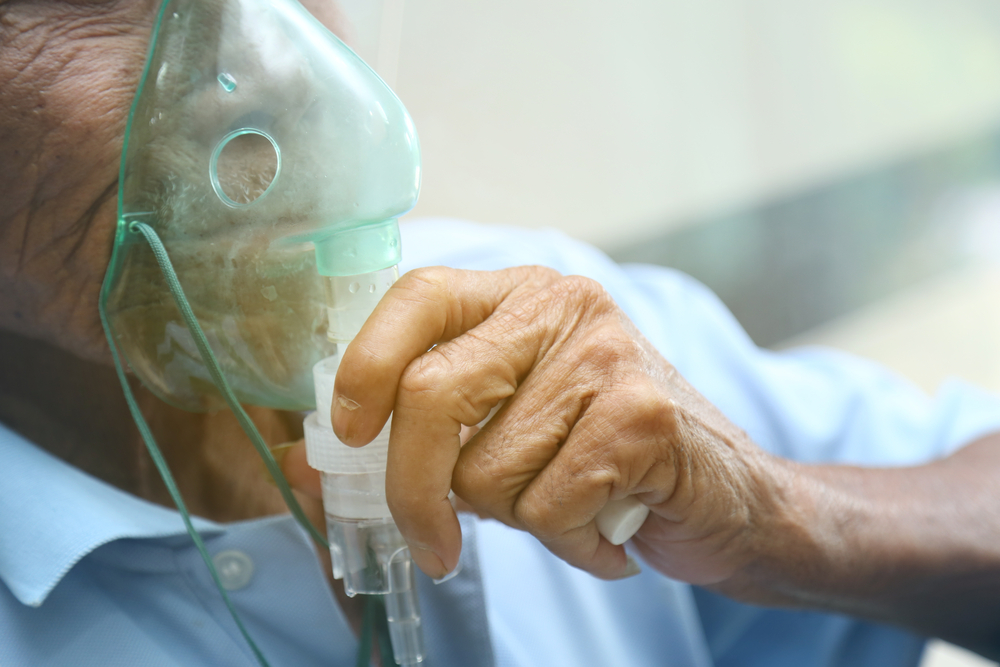 The statistics
What's the difference between COPD and asthma?
Asthma and COPD are both lung diseases that cause swelling in the airways and make it hard to breathe, and as such, both have similar symptoms. With COPD, the patient's airways have become narrowed permanently, which means inhaled medication can help to open them up to some extent.
However, with asthma, the narrowing of the airways comes and goes, often when patients are exposed to a trigger that irritates them, such as tobacco smoke, dust or pollen. Inhaled medication can be used to open the airways fully, preventing and relieving symptoms by relaxing the airways. So, in a nutshell, if a patient's breathlessness and other symptoms are much better on some days than others, or if the patient often wakes up in the night feeling wheezy, it's more likely they have asthma than COPD.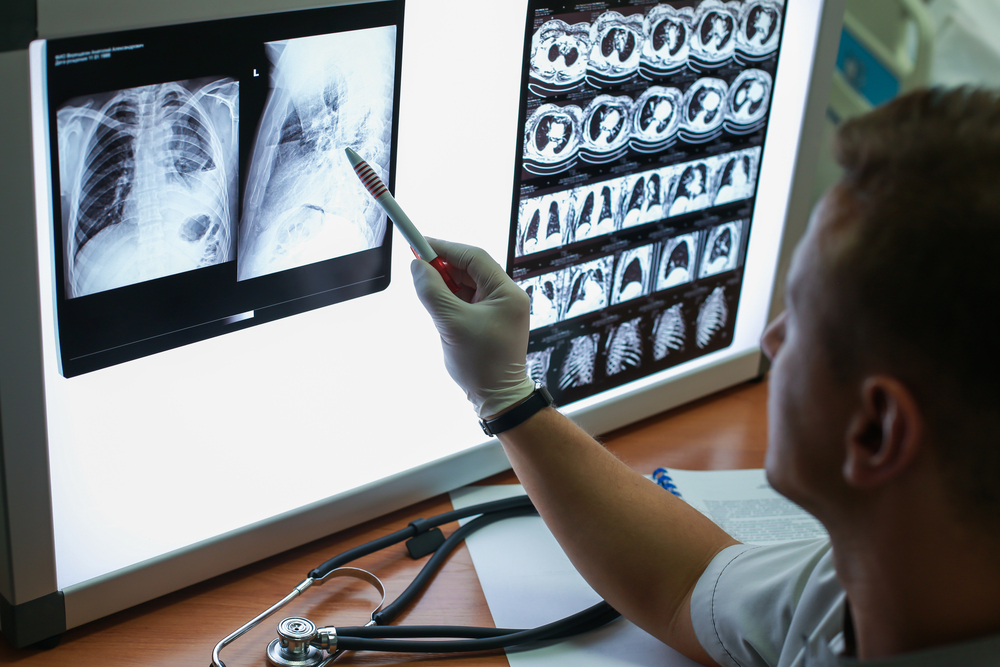 Symptoms and diagnosis
Symptoms of COPD can be different for each person, but common symptoms can include:
Increasing breathlessness
A persistent cough (with and without mucus)
Frequent chest infections
Persistent wheezing
Shortness of breath
Tightness in the chest
Without treatment, the symptoms will most likely get worse, and there may also be occasions when symptoms suddenly get worse, known as a flare-up or exacerbation.
If COPD is suspected, it can be diagnosed via a spirometry test – a simple, non-invasive test where the patient blows all the air out of their lungs into a mouthpiece that's connected to a spirometer machine. By calculating how much air they blow out in the first second, and the amount blown out in six seconds or more, the spirometer can diagnose COPD and also show how advanced it is.
Treatment
Once diagnosed, there are a number of treatments available to help manage the condition. These include short and long-acting bronchodilator inhalers that help to relax airways and make breathing easier, as well as steroid inhalers.
If symptoms aren't controlled with inhalers, patients might also be prescribed theophylline tablets to open up the airways, or if they have a chesty cough with thick phlegm, a mucolytic medication can be prescribed. Steroid tablets can also be used to help to reduce inflammation of the airways. Another popular treatment option is pulmonary rehabilitation (PR), a specialised programme of exercise and education delivered by physiotherapists, nurses and occupational therapists that's designed to help people manage their symptoms.
Other options also include nebulised medication and oxygen therapy, and in extreme cases, surgery such as a bullectomy or even lung transplants may be offered. If the patient has another health condition in addition to COPD, such as high blood pressure, diabetes, or heart diseases, this can also affect how it is treated and managed.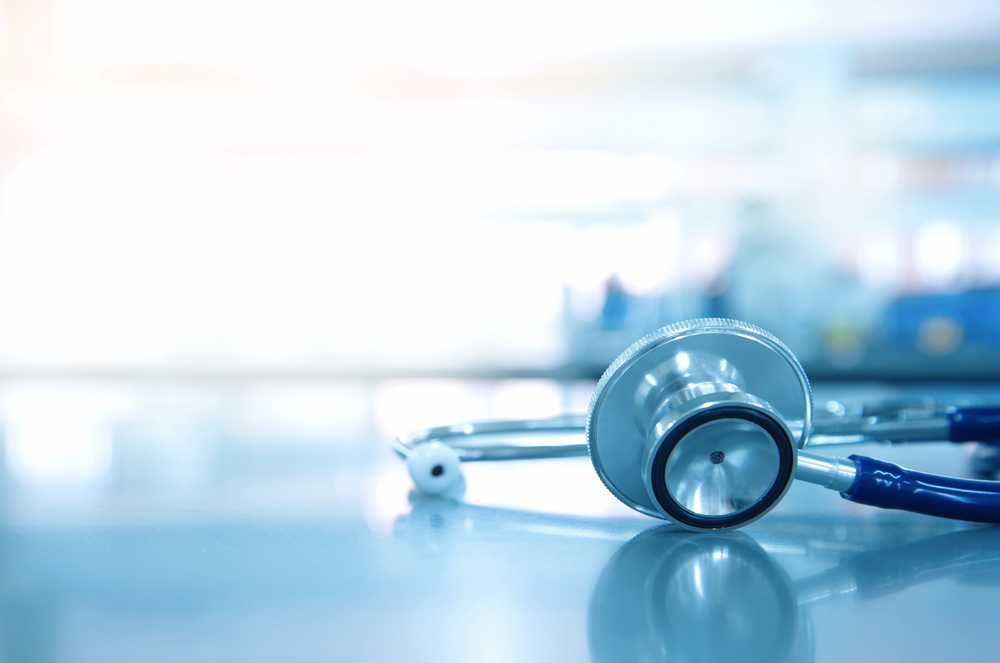 Who treats it
The specialist treatment for people living with COPD spans a multidisciplinary team of doctors, nurses, and specialists who work together. This team includes but is not limited to:
General Practitioner: GPs play a major role in the diagnosis and management of COPD. They will work alongside respiratory physicians and are responsible for prescribing medication to help control symptoms, as well as advising about other treatments and lifestyle changes.
Respiratory physicians: Respiratory physicians or pulmonologists specialise in the diagnosis and treatment of diseases and conditions of the lungs and respiratory system. They will help to develop an individual treatment plan and oversee the care provided by other team members.
Specialist nurses: Specialist respiratory nurses will provide follow-up and day-to-day care, as well as being the patient's main point of contact if they have any questions. They will also be part of the pulmonary rehabilitation programme and play a key role in education about things such as inhaler technique.
Respiratory therapists: Respiratory therapists are trained health professionals that work with people with heart and lung problems. They'll help with breathing treatments and exercises and provide support and guidance on treatment plans, medication, and how to deal with COPD exacerbations.
Physiotherapists: Physiotherapists form part of the pulmonary rehabilitation team to develop a specialist programme of exercise and education to help COPD sufferers. The programmes usually involve two or more group sessions a week for at least six weeks and include dietary advice and emotional support too.
Who we can access
Here at GKA, we have conducted over 50 specialist healthcare fieldwork research projects on Asthma & COPD and almost 25 of these have included patients. We currently have 1872 GPs on our panel, as well as 453 respiratory specialists, 1102 primary care nurses and 296 specialist nurses – so if you are looking to conduct a healthcare fieldwork study in COPD, you can trust us to find you the very best participants.