What is 5G?
5G has been described as a'substantial enabler' of a new era of healthcare. More reliable than 4G and an incredible 10 times faster, 5G is the newest generation of wireless technology. But it isn't just an extension of 4G; it's a super fast network that combines Wi-Fi, 4G, millimetre wavelength radio frequency and wireless-access technologies, allowing mobile connection speeds to exceed 100 megabits per second. By 2020, around 50 billion connected devices and 212 billion connected sensors are expected to be supported by the 5G network, and even the smallest devices will be able to perform high-level computations.
But what does all this mean for healthcare? Well, for starters it means the birth of entire digital ecosystems that can aid medical research, diagnose conditions and provide treatments more efficiently than ever before. With things like wearable devices, secure online consultations and remote procedures such as robotic surgery, 5G is set to completely transform both the healthcare industry and the patient experience. Here's how:
Decentralised care
One of the biggest changes as a result of 5G is that healthcare could gradually become decentralised, moving from hospitals to homes. More than half of decision makers feel that decentralising healthcare to local centres will improve efficiencies and resource scarcity, and 70% of people with chronic conditions think that closer-to-home care will help them manage their conditions better. For rural areas without medical resources nearby or patients who are unable to travel to see a doctor, this decentralised care and the advance of telemedicine is life changing. However, in order for the telemedicine market to grow at its expected rate, it requires a network that can support real-time high quality video. And 5G can do just that, enabling mobile networks to handle telemedicine appointments, allowing for complex remote diagnosis and resulting in efficient staff collaboration too.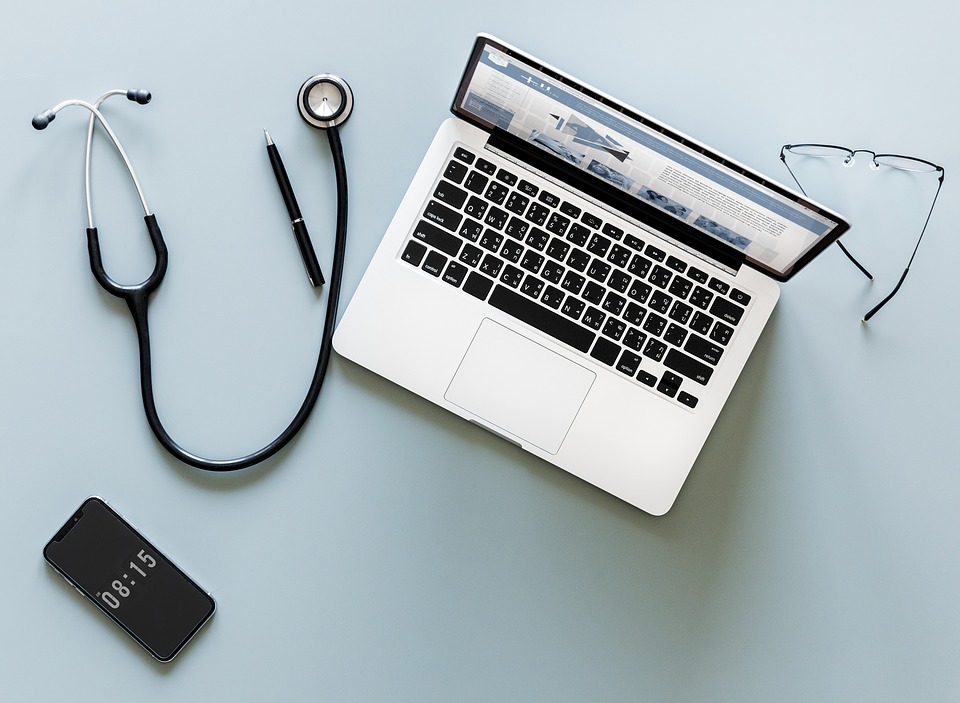 Online records
35% of people think that online access to a central repository of medical records will help them easily manage the quality and efficiency of their care, with 45% of experts believing it's a breakthrough in healthcare provisioning. Access to patient data is considered very important to improve healthcare, and as care continues to move away from hospitals, patient information will nevertheless continue to flow back thanks to the increased use of wearables which will be combined with electronic health records and stored at a secure central location. That means although doctors will be physically further away from patients, detailed data will offer them a closer view than ever before. However, the use of a centralised location will expose healthcare to possible data breaches, which is why secure 5G networks are needed to adhere to sensitive patient data regulations.
More reliable wearables
We already know that consumers are demanding more control over their healthcare – a change that will only continue to grow with the advance of wearables, apps and social media. However, wearables aren't currently accurate enough for reliable diagnosis, and there's obvious liability issues when it comes to relying on patients' smartphones for connectivity. In the future, wearables will be medical grade and able to measure things such as blood pressure and ECG; they could even be used to dispense medicines too. However, despite the benefits of wearables, remote monitoring is currently limited by the capacity of networks to handle data. It is hoped that this new 5G technology in the healthcare industry will result in faster, more accurate remote monitoring for more patients, whilst providers will receive the data they need in real time so they can provide the care their patients need.
Robotic care
56% of patients think robotic surgery could reduce wait times, whilst 48% think it would increase access to specialist care. And 5G can enable exactly this, by implementing the complex healthcare services needed to improve the capability of robots to recognise new objects and perform complex tasks. For example, in the future, a doctor would be able to give instructions for robots to visit the patient's bedside and using the robot's two-way audio-visual tele-conferencing feature, the doctor and patient can interact and share medical information easily and naturally. 61% of consumers still think robotic surgery is risky as it relies on the internet, but actually, robotic assisted laser surgery will lead to greater precision, increased flexibility and reduced invasiveness – and in the future could help with things such as the placements of a prosthesis before surgery.
Enabling all of these technologies through 5G networks will improve the quality of care and patient experience, reduce the cost of care, and more. Instead of only reacting to patients' conditions, 5G networks can give providers the ability to provide more personalised and preventive treatment, which will revolutionise the healthcare industry. Want to find out more about new technology in the healthcare industry?
Check out these blogs to explore the subject further:
Is technology the saviour of healthcare?
The future of AI in healthcare