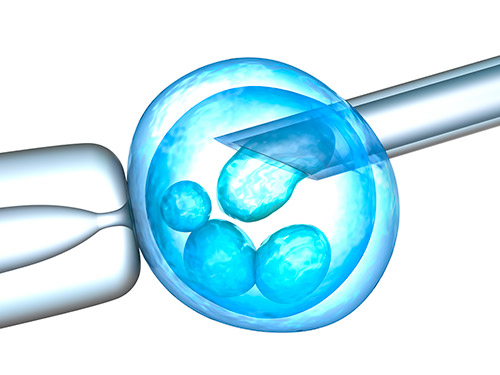 Based at Cardiff University, the European Cancer Stem Cell Research Institute believes the key to understanding cancer, better diagnosis, treatment and ultimately the most effective route to a cure, is cancer stem cell research.
Internationally renowned for both basic research and developing innovative therapies for a range of cancer types, the European Cancer Stem Cell Research Institute is the only centre in Europe solely focussed on cancer stem cell research. They develop new drugs and therapies and attract and develop international researchers – from postgraduate students to senior level researchers that lead the field.
The Institute is made up of ten research teams, each working on a variety of themes with the aim of creating personalised treatments for cancer patients. These themes include cancer stem cell research in pancreatic cancer, understanding the link between diet and cancer, modelling heterotypic cell-cell interactions in early pancreatic cancer, targeting the causes of metastatic disease, how uncovering the mechanistic similarity between early embryonic development and cancerous cell initiation may help develop a new strategy to treat cancers, and how cells make'fate' decisions.
The Institute also works with a variety of partners, collaborating closely with a growing list of organisations and supporters that include Cancer Research Genetics UK, Breast Cancer Campaign, Eppendorf, Pancreatic Cancer UK, and Tenovus.
Another area the Institute plays a major role in fighting cancer is as host to events where specialist scientists from around the world can get together to discuss new treatments and research, such as the second Research Symposium taking place in September 2015. Under the theme of äóÖStem Cells, Resistance and Tumour Heterogeneity', it's designed to provide an opportunity for researchers to network with others in the field, and gives a platform to eminent speakers involved in ground-breaking research.
Here at GKA, we are a fieldwork company that carries out medical market research for our clients. In the case of cancer, we use our panel of over 800 Oncologists and 150 Specialist Oncology Nurses – as well as talking to cancer patients themselves. We explore major cancer areas, such as lung, breast, kidney, leukaemia, pancreatic, prostate, lymphoma, skin cancer melanoma, myeloma and soft tissue sarcoma, as well as rarer cancers, like basal cell carcinoma and GBM brain tumours. So far, we've helped our clients conduct around 190 studies, including ones on NSCLC, ovarian, breast, colorectal, BCC and multiple myeloma cancers.
To share some of the knowledge we have obtained, we're now launching a series of Oncology therapy area guides. Starting with melanoma, kidney cancer, AML and lung cancer.