To provide doctors with a more a transparent and efficient training and career path, in 2005 this long-standing structure was simplified, with the number of training "bands" essentially reduced to just two: Foundation and Specialist. As a result, what used to be HOs or SHOs have become Foundation Doctors, though at ward level the familiar titles of HO, SHO, Registrar and Consultant are often still used to identify the role and status of doctors.
While the terminology may have changed, doctors still go through what are essentially the same levels of training, though now it takes a minimum of eight years to achieve Consultant grade, when previously it could have taken just seven, depending on the speciality involved.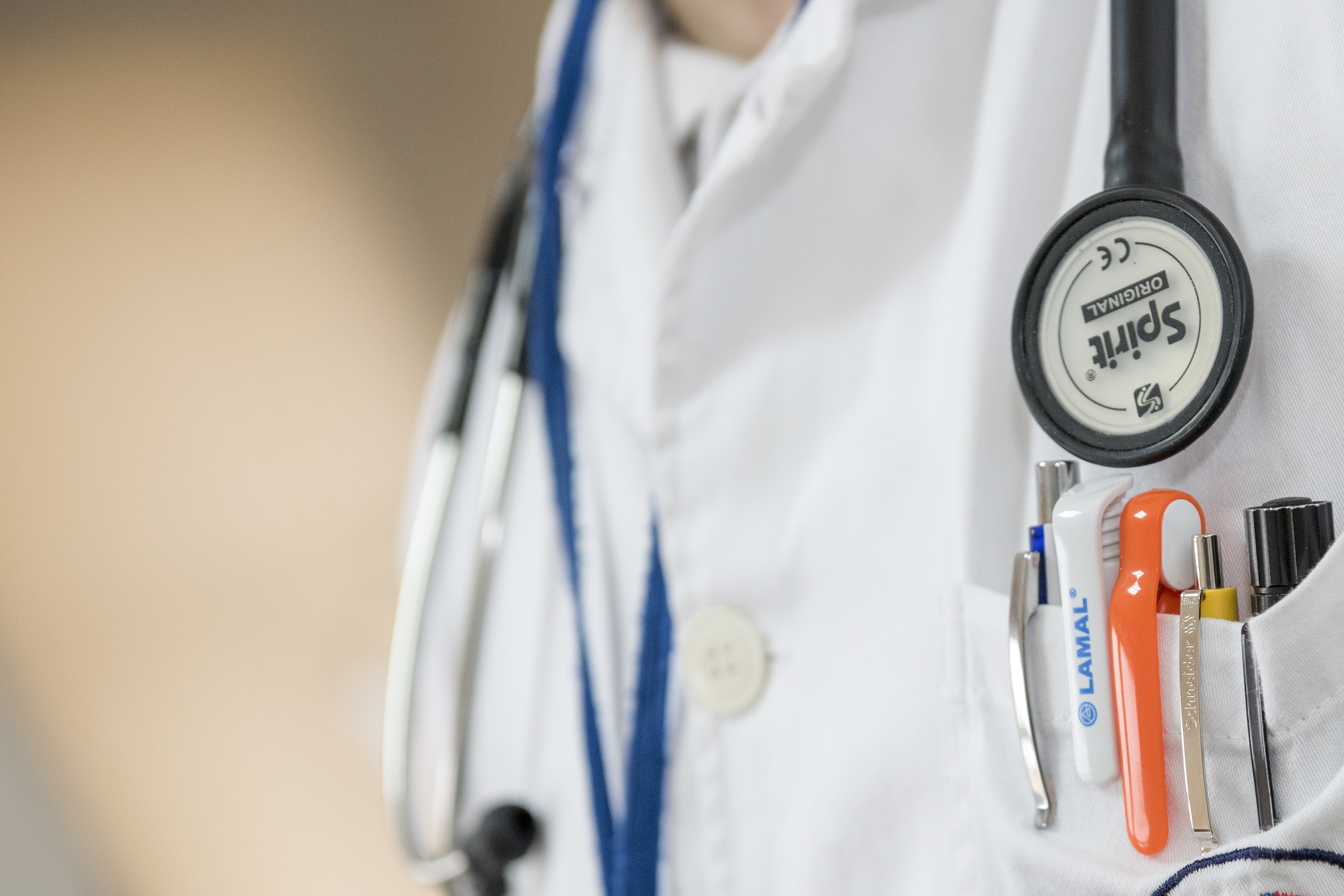 Now, after up to five years at medical school, including spells of hands-on experience in hospitals, junior doctors embark on a Foundation Programme that consists of two years of post-graduate medical training.
It is a junior doctor's responsibility to provide basic levels of patient treatment under the supervision and guidance of more senior colleagues, learning core medical skills in different specialties and different healthcare settings, such as Accident and Emergency and Primary Care.
This is the period of their training when they also build the resilience and range of general skills – team-working, IT, communication and time management – that are part and parcel of working within the high-pressure environment of today's NHS.
Having completed this first tier of training, junior doctors then go through a competitive process to get onto a speciality training scheme to become either a Specialty Registrar (SpR) in a hospital or a GP Specialist Trainee (GPST) in general practice, with some specialties more popular and competitive than others.
In both programmes, they remain under the guidance of senior doctors as they broaden their skills and take on greater responsibilities, including the supervision of more junior doctors, in preparation for their future specialisation.
Depending on whether they plan to work in general practice or a hospital, specialty training takes between three and seven years. On completion, a doctor will be able to work independently either as a GP or as a Consultant.
Consultants are at the top of the hospital medical hierarchy and play a key role in the functioning not just of their department but often the hospital in general. While every practitioner, at every level, from patient care, to the running of the department, hospital or GP surgery, plays their part in the healthcare delivery picture, they are all constrained by the over-arching quest for economies of scale and more efficient service delivery that is the mantra of the modern-day NHS.
This means that Consultants, Registrars and GPs are no longer the all-powerful keepers of the healthcare purse, which makes for a much more complex course to be navigated by healthcare professionals, their support services and their suppliers.
Now doctors at every level have to be better communicators, more effective negotiators and canny diplomats, as much as medical practitioners, in order to get the job done.
As a healthcare qualitative market researcher, it is important to understand the hierarchy of doctors within the NHS and level of influence of each. This is particular so as the autonomy of individual doctors, hospitals, GP surgeries and even entire health trusts becomes ever more subject to considerations and decisions beyond their immediate control.
To learn more about the types of healthcare professionals and healthcare market research we can help you access in the ever-changing NHS, download the latest statistics here.