Consent
When conducting medical research with children and young people, consent of a responsible adult must be gained before any research is undertaken. A responsible adult is whoever is personally responsible for the young person's safety at the time of the research – a parent or guardian if it takes place at home or a teacher if at school. There will sometimes be sensitive subject matters that need consent to be waived, in which case the researcher must gain approval from the MRS board. In all cases, however, the most important thing is that the children must choose to take part themselves. Even if their parent or guardian has already given approval, they must not be influenced by anyone else and have the right to decline to participate at any time.
Methodologies
The collection and analysis of data includes all forms of market research such as surveys, psychological investigations, qualitative interviews and group discussions, as well as observational and ethnographic studies- although when conducting research with a younger demographic, especially with small children, it is generally agreed that qualitative research is the best approach. The key to successful research within this demographic, especially when researching sensitive topics, is to communicate with the child in their own language, on their own level and in a safe environment where they feel comfortable. It is therefore often recommended that research is carried out at home, whether face-to-face or on the phone.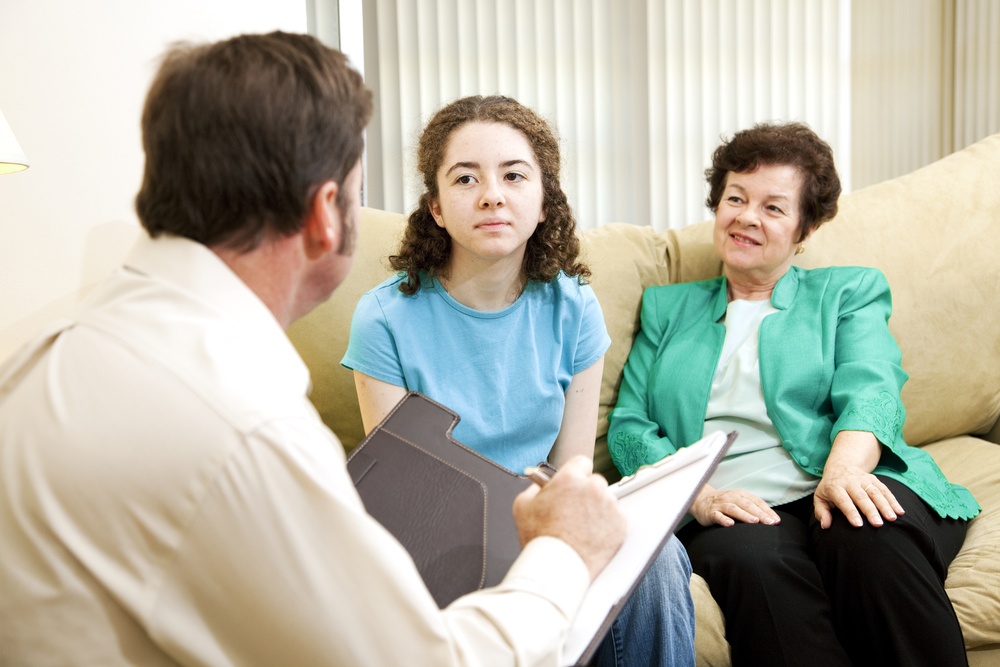 Focus groups, mini groups and one-on-ones
Face-to-face sessions using trained moderators are a great way to conduct medical market research with younger age groups and can be really effective when working with very young children. The trained moderator will create a friendly, positive atmosphere with one or more children in an interactive session where they can monitor the child's response to questions in a reassuring atmosphere. One-on-ones are beneficial when researching sensitive topics such as disease and illness as they allow the interviewer to build a rapport with the child, and as a rule it is generally agreed that the younger the child, the less children should be present in the focus group. This ensures that they are comfortable enough to speak freely without succumbing to peer pressure or feeling intimidated by other, especially older, children.
Online Qual research
Conducting research using online qual is a good way to reach older children and young people. It involves market research online communities, diaries, video blogs as well as participating in online webcam interviews and discussions to generate a combination of data.
Telephone interviews
Telephone interviews can be used in place of face-to-face sessions where distance or time is a problem. One of the main benefits of a telephone interview is that it can take place in the child's home where they feel comfortable, however without face-to-face reassurance and the ability to monitor body language it can be more difficult to discuss sensitive or personal topics, especially when working with younger children.
Presence of parents
Although it is not normally necessary for parents to be present during an interview with a young person, with sensitive subject matters and when interviewing children under 16 years old it would be beneficial to have an adult present. Some methodologies also require the presence of a parent or guardian as part of the research, for example group sessions in which children and parents are interviewed together and their reactions to each other's responses measured.
Subject matters
With sensitive subject matters such as specific disease areas, it goes without saying that special care should be taken when interviewing children – and in some circumstances it might even be best to speak to the parent instead – especially if the child is under 16 years old. If a child is exposed to sensitive subject matters, care must be taken not to discuss something beyond what they are expected to understand. It is also imperative to avoid any subjects that might frighten or distress them, although the same subject matter might be suitable to cover with an older child or young person – this is a question of both good research practice and ethics. It is also essential that responses be conducted in private where they cannot be overheard.
Incentive
Common incentives in medical market research include charity donations, non-monetary gifts, prize draws or access to the findings of the research. However, for children, researchers might want to explore other options such as vouchers to particular shops that can be used to buy age-appropriate products. Key things to remember include that incentives should be safe, legal, and acceptable to responsible adults as well as the child and that sweets or other high fat, salt and sugar content foodstuffs should be avoided.
Criminal checks on moderator
In certain situations, interviewers who have contact with children may be required to register with the Protecting Vulnerable Groups (PVG) Scheme in Scotland or submit to Criminal Records Bureau (CRB) Check. However, it isn't always necessary for all researchers to apply for a CRB Check and is often only needed if they are to have prolonged or regular contact with children. As a rule, criminal checks are necessary if someone is teaching, constructing, supervising, caring for or providing guidance or treatment, or if a job takes place in a specified location such as schools, children's homes, childcare premises, children's hospitals or children's centres.
If you are looking for more guidance on conducting market research with children and young people visit the BHBIA or MRS website for their codes of conduct.
We have experience in hundreds of therapy areas with both adult and paediatric patients. Download our guide to successful patient fieldwork for more top tips on effectively recruiting patients for medical market research.