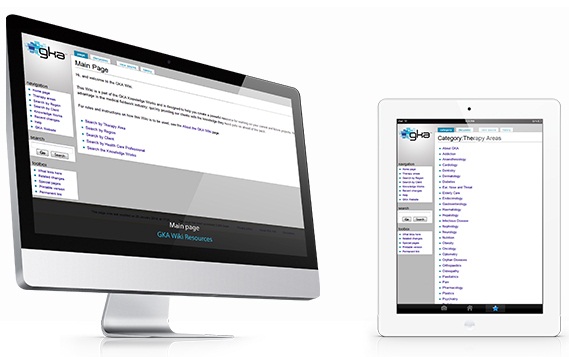 As the GKA Wiki was being developed, it became clear that our being able to interrogate the data would offer our clients enormous benefits too. For example, using the information, your project can be shaped more speedily and the most appropriate respondents can be identified, meaning more robust data is collected. Where appropriate, the GKA team can even access the Wiki for clients too.
The GKA Wiki captures every scrap of the team's knowledge and presents it in a way that can be easily examined by everyone in the company. There is a host of data on therapy areas (TAs) including incidence rates, drugs used within the TA and a listing of opinion leaders and key healthcare professionals active in the area. This is supported by geographical data for 11 regions across the UK that provide detailed information about individual clinical commissioning groups and hospitals.
The GKA Wiki is already showing results when it comes to providing our clients with research advice that is second to none, saving both time and money. It allows both the Fieldwork Team and the Client Services Team to immediately assess the most up-to-date information thus reducing project – and quotation – timelines. For example, being able to access this data means that instead of having to carry out new research, the GKA Client Services Team can look at past projects and quickly advise a client whether the research they are proposing is feasible and if there are alternative options.
Since it was first established in 1992, the experience, expertise and knowledge held by colleagues within GKA has grown exponentially. This resource is now ready to go to work , saving clients both time and money.
Hungry for Wiki knowledge?