Most often these caregivers can be adult children caring for their aged parents, one spouse taking care of the other, or one family member caring for another. In some cases, it may even be a close friend or lifelong neighbour offering essential assistance.
Seeing Healthcare Through a Caregiver's Eyes
When it comes to healthcare, the unpaid caregiver has a unique perspective. For instance, when a patient receives a diagnosis, they often aren't capable of fully processing everything the doctor tells them. The caregiver by their side, though, is usually better able to absorb important information being given by the doctor.
All throughout a patient's journey, the caregiver will always have a slightly different – if not considerably different – vantage point, from symptoms to diagnosis to treatment. The caregiver, who will likely perceive many things differently from the patient, is also almost certain to have a notable impact on major decisions that are made when consulting with specialists and considering treatment options.
What We Can Learn From the Caregiver
Given the critical role that caregivers play in the lives of patients, it's obvious that they should be included when it comes to healthcare market research. By interacting with caregivers, researchers can learn how caregivers help patients with daily activities as a result of their condition. And because caregivers provide vital emotional support to patients, market researchers can gain a better sense of the worries and challenges that patients struggle with.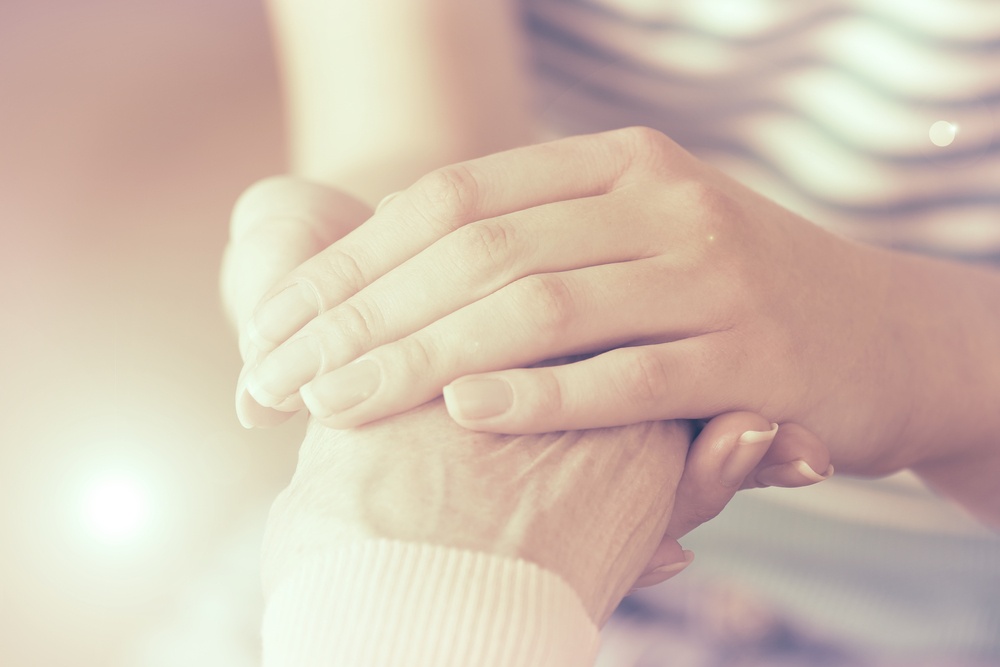 Healthcare market researchers will find that caregivers are able to offer a less biased, slightly removed perspective that can be very illuminating. This view is not as personal as the patient's, nor as clinical as the doctor's, but it is likely be more objective than the one and more compassionate than the other.
For instance, while a patient describes their symptoms as they feel them directly, the caregiver can offer an outsider's view of what's occurring. This is particularly applicable when a very sensitive therapy area is involved or when the patient is seriously ill. There will be many times, especially when the patient is in great pain or not in a clear state of mind, when the caregiver will be the only one equipped to offer a true perspective on what the patient was going through.
By being present when the patient is living with the condition or recovering from its treatment (e.g. surgery), the caregiver is better equipped to reveal everyday insights about that particular patient's experience that doctors and nurses might be unaware of.
Caregiver As Researcher and Advocate
Frequently, the caregiver is not only helping by doing physical tasks and offering emotional support – it's common for them to also do research on behalf of the patient to find out more about the condition they are living with. Social media and online support groups are filled with caregivers seeking information about symptoms, diseases, and particularly treatment and medication options. They will seek out others who can provide first-hand advice and recommendations that might ultimately benefit the patient.
As a caregiver does more research and becomes better educated about the patient's condition and its attendant medical options, they are likely to have an even greater role in choosing treatments. Essentially, the caregiver becomes the patient's advocate and is very influential in the choices that are made.
As such, this makes caregivers a vital resource for healthcare market researchers. Furthermore, researchers may find that conducting focus groups with caregivers to discuss their experiences together will yield even greater insights.
How the Industry Can Empower Caregivers
Since caregivers are seldom actual medical professionals, they need all the support they can get from the medical community to help them in their efforts.
For example, hospitals and pharmaceutical companies could provide more informational materials, free seminars, and other educational support concerning conditions and medications that are specifically targeted to caregivers. Pharma companies are also likely to find that caregivers could be useful allies when it comes to pharmacovigilance and drug compliance.
For too long, caregivers have been an almost invisible, yet critical component in healthcare. Including caregivers in healthcare market research will give them a voice in an industry that depends on them. By listening to and engaging with them and understanding their concerns, we may be able to help make their job a little easier.
To find out more information about the types of patients and caregivers GKA can give you access to, download our case studies here.