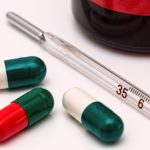 Once you've carefully selected your recruits ready for your
patient market research project,
next up you need to verify them to make sure they really are who and what you want for your market research study. Validation is an important part of the market research process; although on paper someone might appear to be the perfect participant for your study, validation gives you a chance to dig a little deeper. Sure, first impressions count - but you need to be certain that your first impression was correct.